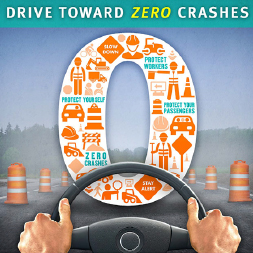 National Work Zone Awareness Week 2017 will be held from April 3 – 7. This year, the event will be hosted by the State of Maryland. Come out and support the National Kick-Off Event on Tuesday, April 4 at 10:30 a.m. in Montgomery County, Md. (Georgia Ave / Randolph Rd. interchange, Silver Spring, Md.)
To read more about the project, click here.
To see a map of the location, click here.