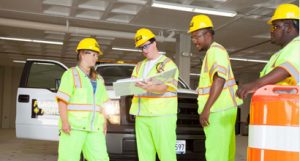 Looking for a rewarding career where you can make a difference, and have real growth potential?
You've come to the right place! We are looking for driven people like you to join our team.
We offer a competitive compensation package with full benefits, including health coverage, 401(k), and paid time off. And, since 100% of our field leaders are promoted from within, you can grow with our organization and lead a crew of your own in as little as 90 days.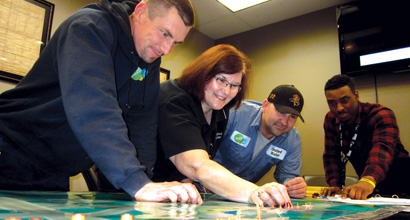 When you join the Flagger Force team, you have the opportunity for growth and advancement. You participate in an initial comprehensive training program called Flagger Force Academy and will have additional training opportunities throughout your career. We also offer other great benefits such as:
Comprehensive and affordable major health coverage
An attractive 401(k) program matched by the company
Paid time off along with holiday pay accrual
Opportunities for overtime, depending on availability
Bonuses when you refer new employees
Good pay that's competitive for the industry
Combining fast career development and promotion opportunities, comprehensive skills training and a wide range of competitive benefits make working for Flagger Force a rewarding career choice.
If you're looking for a full-time job in PA, MD, DE or VAapply for a position online today
Our 1600+ employees are our strength, which is why we truly value the hard work and dedication of every one of our team members. We look forward to hearing from you and adding you to our industry-leading team of traffic control experts.
"Amy Johnson has been a great point of contact when I call into the King of Prussia Operations facility. She is understanding and helpful when it comes to any questions I have or issues I need addressed. Thank you for being a great advocate for me."
- Dorian Buchanan, Flagger Force Crew Leader, Since 2013