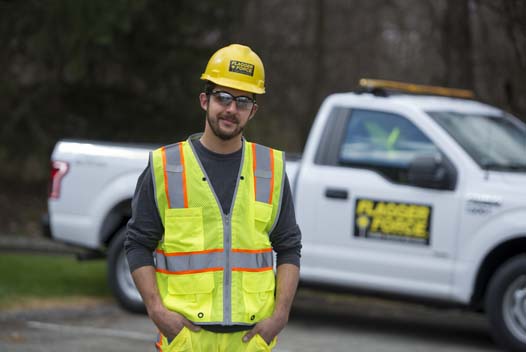 No matter what brings you to Flagger Force initially, new hires quickly understand this is an opportunity to become part of something bigger. Something important. We are here to protect lives. And more than "just a job," this is a real opportunity for a long and fulfilling career protecting and serving others.
Flagger Force operates at a fast pace where we fully understand that lives are on the line when we are on the job. Our services are valued by our partners and we continue to grow to meet the demand for our services. The foundation of work is built on our strong safety culture. Our clients will not work with anyone that does not value safety – so it's imperative that we are Safety-Driven in everything we do.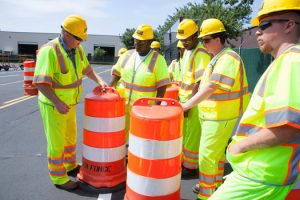 The growth Flagger Force has experienced over the past 10 years is remarkable and a testament to our hard work and focus. All the growth requires our people to have individual leadership ability and the capacity to apply our specific standards in new and often uncertain situations. For instance, it takes a clear and confident mindset to maintain good safety standards on roadways with unpredictable motorists. It also takes that same clear confidence inside our operation and training facilities to work effectively with our teams in the field.

If you are up for a fulfilling challenge where you play a key role in keeping communities safe, creating jobs, and support the improvement our nation's infrastructure we have a place for you at Flagger Force.
Click here to read about some of our employee roles at:
A DAY IN THE LIFE OF AN ADVANCED CREW LEADER
Advanced Crew Leaders are highly trained and experienced field personnel.
A Day in the Life of an Operations Specialist
OPERATIONS SPECIALISTS work in our Operations and Training Facilities (branch offices) located across our territory.
Joseph Thom came to the aid of a coworker today who was having a bad day. The Harrisburg Operations' staff appreciates his dedication to being a good leader and for supporting his fellow coworker.
- Marie Tannenbaum, Flagger Force Overnight Operations Specialist, Since 2014
KUDOS to the our crew for their work in Atlantic City, NJ! They did an awesome job for the client. The Atlantic City Police Department was very impressed with their work as well.
- Chris Plute, Flagger Force Field Supervisor, Since 2014
I would like to give KUDOS to my crew for the YMCA's Turkey Trot today. They each played an important role in our execution of this job.
- John Wentz, Flagger Force Advanced Crew Leader, Since 2015