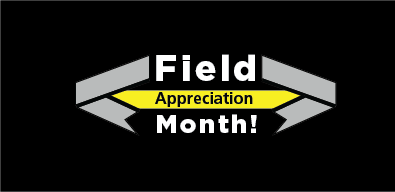 To show our appreciate for your dedication and hard work, we invite all field employees and immediate members of their family to enjoy a day at a baseball park!
Read some FAQs about the events below.
Q: How many guests is each employee allowed to bring?

A: That will depend on the number people in the employee's immediate family, such as spouses, children, parents, siblings, etc. The RSVP form offers each employee various options but we ask that you only RSVP guests that you know will be able to attend with you. If you are unsure if all your guests can be accommodated, please e-mail: events@flaggerforce.com.

Q: May I drive my Flagger Force fleet vehicle to the event?

A: Unfortunately for this event employees are not allowed to use their Flagger Force fleet vehicle as a mode of transportation.

Q: Will Flagger Force reimburse me for my travel time to the event?

A: Travel will not be reimbursed however, parking for one personal vehicle per employee will be paid for by Flagger Force for the event you RSVP for.

Q: Will there be alcohol at the event?

A: There will not be alcohol provided at the event. However, if you choose to purchase and consume alcohol at the event we ask that you do so responsibly. Please keep in mind our VVM and that this is a family focused event.

Q: Do I have to stay the entire game?

A: No, you may choose to leave the event at the time that works best for you and your family. Most events will feature a catered buffet meal that will be approximately one and a half to two hours in length starting before the game. You may want to keep this in mind when planning your arrival and departure time from the event.